Vegan Cranberry Banana Walnut Protein Pancakes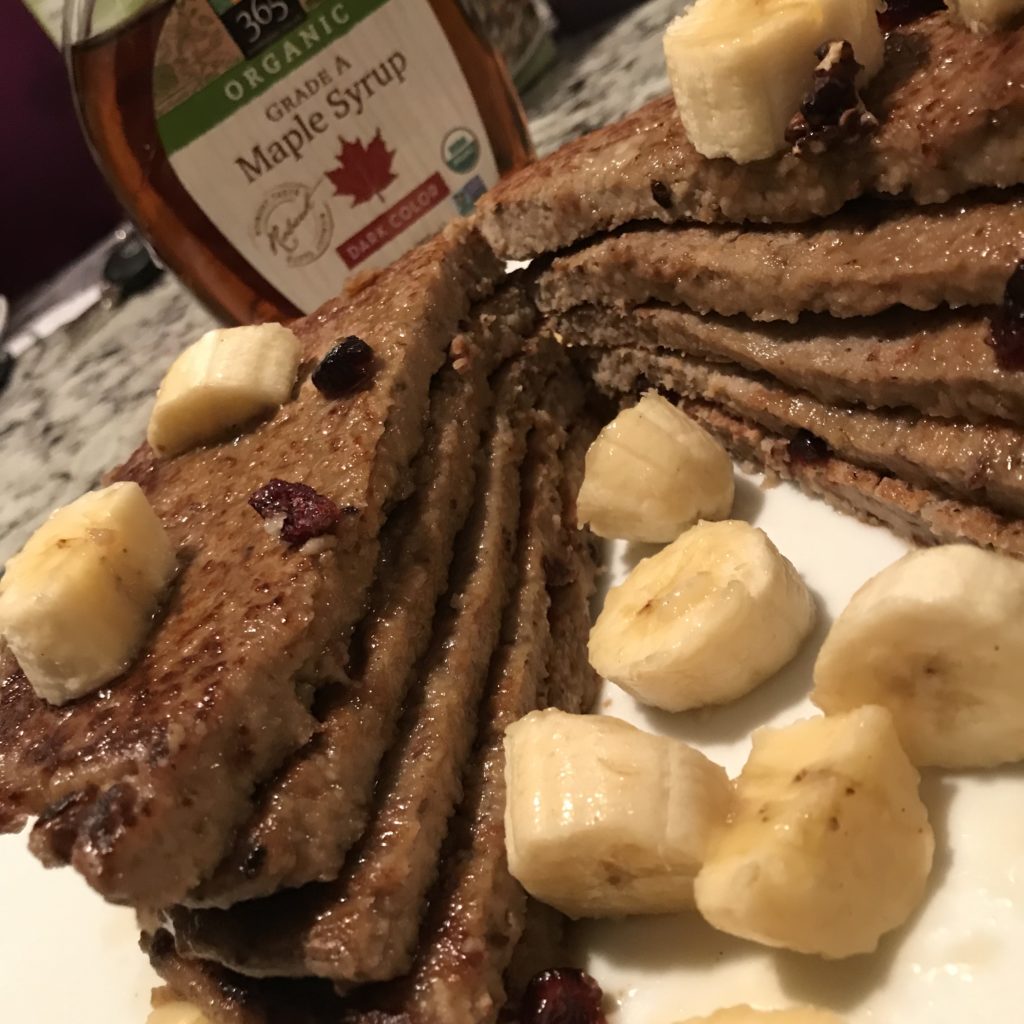 Need a new vegan breakfast idea?
Try Vegan Cranberry Banana Walnut Protein Pancakes 🥞🤤
Aside from just looking good, They are packed with nutrients ! Helping you EASILY get your daily serving of Fruits, grains, Nuts & Seeds in one meal 😲
INGREDIENTS:
* 1 cup of old-fashioned oats.
* 1 cup of unsweetened Almond milk
* 20g dried cranberries
* 1 scoop of Vanilla plant-based protein.
* 1 banana
* 10g Walnut Halves
* 10g Flaxseeds
TOPPINGS
* Pure Maple syrup (optional)
* Banana Slices
* Walnut Halves

HOW TO MAKE CRANBERRY BANANA WALNUT PROTEIN PANCAKES:
1. Pour the Oatmeal, protein powder, chocolate chips, and banana slices into a big enough bowl and stir together. Pour all the ingredients together in a blender and add milk as needed to make a smooth mix, thin enough to stir but thick enough for a pancake batter.
2. Grease a pan with coconut oil and cook each pancakes a few minutes on each side. What worked best for me was to cook the pancakes somewhere in between medium and low, for 3-4 minutes each side. Maybe longer or shorter, try to scoop the edges with your spatula to see if they're crispy. That's a good sign that it's about ready to flip.
3. Cook the other side, then rinse and repeat with the rest of the batter.
4. Put em on plate and Bang them thangs lol
I'm adding this recipe to the Built By Plants Nutrition Guide TODAY 😁 so if you already have your copy, give your download link a refresh this afternoon.
WHEN'S THE LAST TIME YOU HAD PANCAKES? 🥞⬇️⬇️