Strawberry Banana Mango Pineapple Nice Cream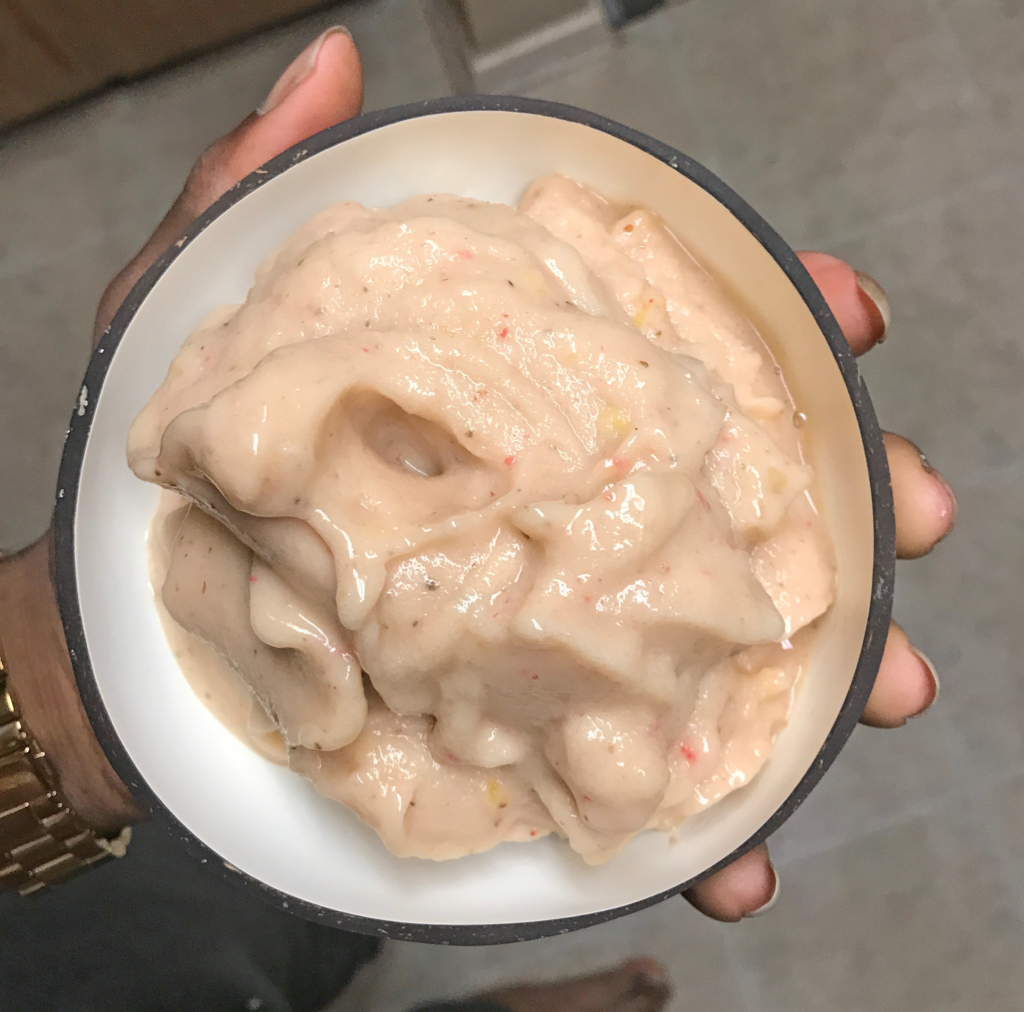 So I made Nice Cream for the second time 😁
Strawberry Banana Mango Pineapple Nice Cream 🔥🔥
Honestly, this wasn't even planned.
I had some bananas, chopped them up and froze them. I left out to go train, came in late last night and remembered they were in the freezer.
Instead of destroying Oreos, I pulled the frozen bananas out the freezer, along with some other fruits and made some Nice Cream.
It was great and stuff. So try it…

INGREDIENTS
Strawberry Banana Mango Pineapple Nice Cream
2 medium Sliced Frozen bananas
¼ TBSP of Vanilla Extract (Optional)
3-4 Strawberries
30 grams of Sliced Mango
20 grams of Sliced Pineapple
3/4 cups Almond or Coconut Milk
INSTRUCTIONS
Chop up 2 Bananas and put them into a freezer safe container with a top for 2-3 hours. You can also freeze the strawberries, mango, and pineapples for a more ice cream like texture.
Add the bananas, strawberries, mango and pineapples into a blender. Add almond milk and blend until smooth, swirl around with a spoon if necessary.
Blend til smooth and scrape the sides of the blender again if needed.
Pour the ice cream mix into a container and smooth.
Freeze for 3-5 hours, or until completely frozen.
Let it thaw out for 5-20 minutes, then leave no evidence that it was ever assembled… 😉