Mashed Potato Seitan Burritos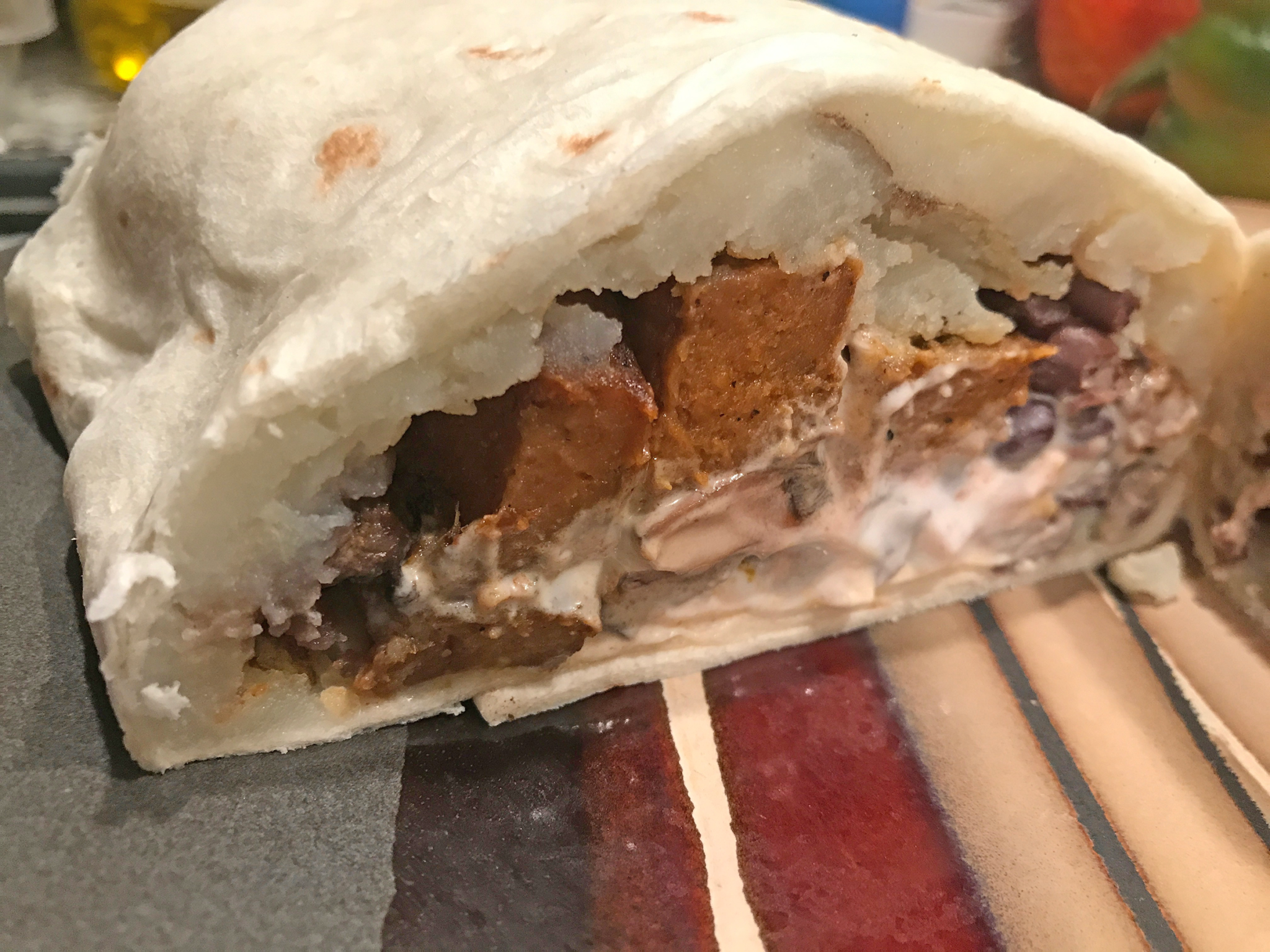 i Love burritos. 🤤
i Love seitan. 🤤🤤
i Love mashed potatoes. 🤤🤤🤤
I Love them more TOGETHER.
This is one of my Go-To Meals (i know… every meal is my Go-To Meal, I have a lot.), for my post workouts, and honestly pre-workouts on my strength focused days.
It's so convenient to make and tastes amazing, Give it a try.
TOTAL CALORIES: 890 | Servings: 1-2
MACROS: Carbs: 124.3g | Fats: 12.5g | Protein: 68g
Ingredients
1 burrito sized Tortilla (I used an Extra Large, it literally said XL)
228g of Seitan (or your preferred amount)
1 medium-sized potato (about 178g, or your preferred amount)
1/4 cup of Black beans
1/4 cup of sliced mushrooms
Optional
1/4 cup Daiya Cheddar shreds
2 Tbsp Vegan Sour cream
How To Make Mashed Potato Seitan Burritos
Cook seitan in a skillet, based on package directions.
In a large skillet, saute the onion, bell peppers, mushrooms, etc. in coconut oil until tender.
Place all ingredients on tortilla and wrap together into a burrito!