Chocolate Chip Oatmeal Protein Bits (VEGAN AND NO BAKE!)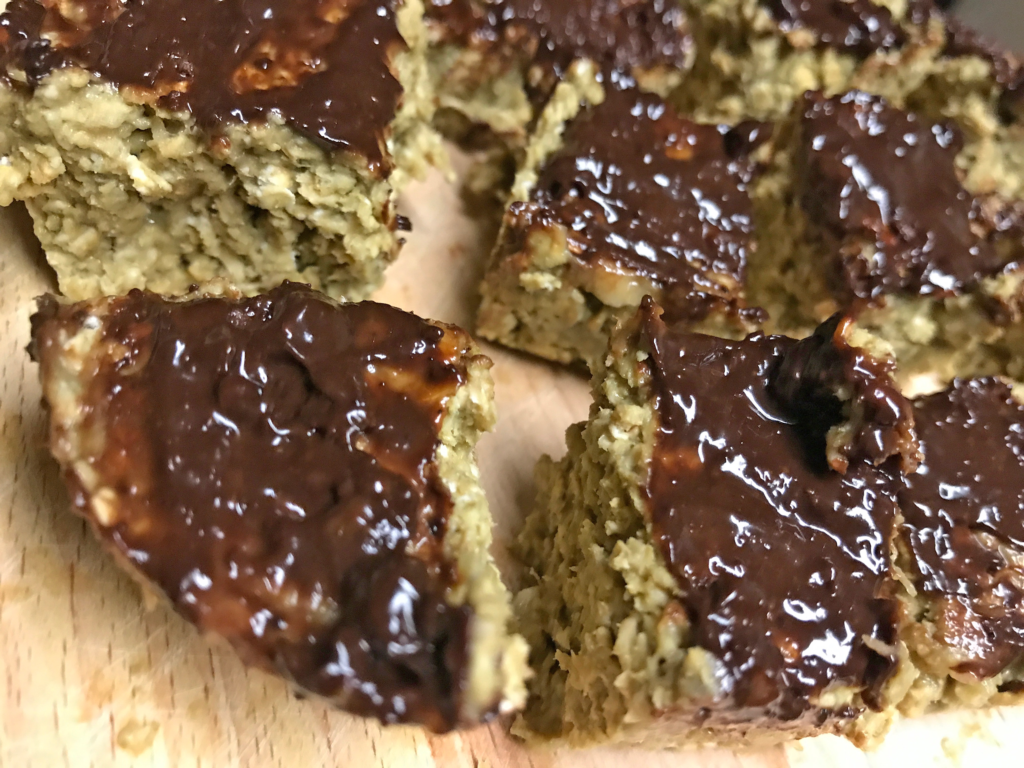 I love walking into Whole Foods and checking out all the vegan protein bars. So many new brands are coming out with Tons of options, flavors, sizes, and more. I've probably tried at least 10-20 different kinds so far and the majority of them are on point!
But within the last couple of weeks, I've been thinking about all the cash I've been tricking off on protein bars.
On top of that, a few of them have a lot of necessary added ingredients. So I started experimenting with making my own protein bars, no I pretty much do it on a weekly basis.
These Chocolate Vegan Oatmeal Protein Bars/Bites are protein-packed, nutritious, convenient, minimum ingredients, inexpensive and time friendly to make.
You can also store them in the freezer for a snack or breakfast. Loaded with nutritional foods like pecans, seeds, peanut butter and bananas, they have plenty of protein, fiber, and healthy fats to fill you up and give you the energy you need to Dominate your day.
Also, they don't require any cooking, baking, etc. so even the simplest Bros can make em.
Try them out for yourself.
INGREDIENTS
1 cup quick oats

¼ cup almond milk
1 cup smooth almond butter Can use any nut or seed butter
1 scoop chocolate plant-based protein powder
2 tbsp maple syrup or agave (optional)
1 tsp pure vanilla extract (optional)
How To Make em
Inside of a pan or flat bowl (like the one in the image above), lay out wax paper, aluminum foil, or parchment paper.
Grab a mixing bowl and add your oats and protein powder, and mix it together well.
In a microwave-safe bowl or stovetop, combine your peanut/almond butter (or nut/seed butter of choice) with your maple syrup (or your preferred sticky sweetener) and melt until combined.
Add your sticky mix into the oats and protein powder and mix thoroughly. Add in the almond/coconut milk to avoid crumbling batter.
Pour your mix batter into the pan and press firmly in place with a spoon or whatever. You can melt some chocolate chips and spread on top as I did in the pictured pics.
Lastly, let them refrigerate for 30 minutes, or until your preferred firmness and slice into bars or bite sizes.
You can keep these Chocolate Chip Oatmeal Protein Bars at room temperature if preferred, but from my experience, it's best to keep them refrigerated or frozen.