15 min Fat Burning Workout You Can Do Anywhere!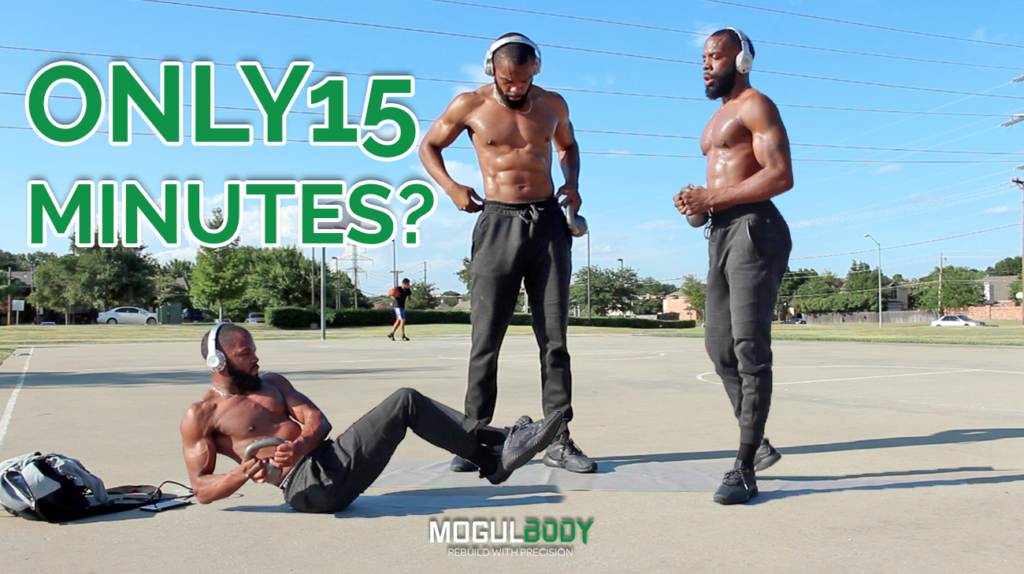 You want to start working out but don't have the time.
Or don't know how to start?
Or you're just not a fan of big box gyms.
OR MAYBE, you're always on the go, from city to city and state to state.
Whatever the case, you don't have to let any of the above be an excuse anymore.
Now you can get a full body workout anywhere, any time, using nothing more than your own bodyweight.
If you're looking for a little more of a challenge, grab a dumbbell or kettlebell for some extra resistance.
Let's WORK!
THIS 15 Minute Workout can be done:
AT HOME
ON LUNCH BREAK
AT HOTEL
WALMART PARKING LOT
WHEREVER your little heart desires
3 ROUNDS TOTAL
Warmup: 60 sec Jump Rope
Kettlebell Squats: 15 Reps
Extended Kettlebell Squats: 15 Reps
Pushups: 15 Reps
Lunges: 10 Reps
Plank Hold: 60 secs
Mountain Climbers: 30 Reps
Glute Bridges: 15 Reps
Leg Drops: 15 Reps
Leg Drop Crunches: 15 Reps
Russian Twists: 15 Reps –
Use assistance if needed
Lower the Reps if needed
But ALWAYS Challenge Yourself