Gotta GO! 10 min Full-Body HIIT Workout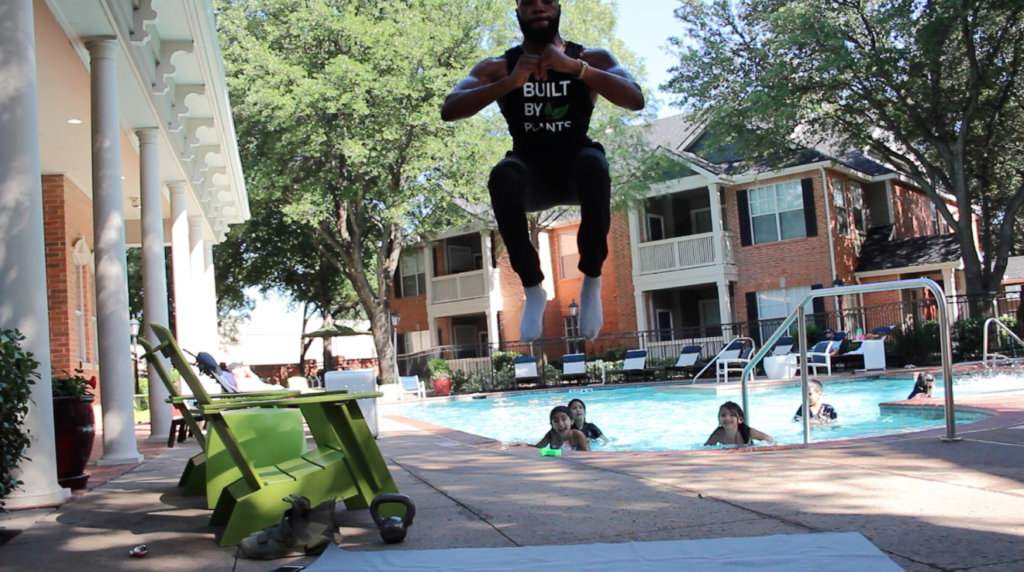 Short on Time?
Neeed a quick but effective workout that builds muscle, increases strength and performance, and burns calories?
High-intensity interval training (HIIT) is where it's at.
Interval training combines strength training and cardio for an all-in-one total-body workout.
When we use this style of quick intervals, you'll the benefits from a beasty workout in only 15-20 minutes. On top of that, this workout requires ZERO equipment.
You can do it in the gym, at a park, your hotel room, wherever.
---
Here's the circuit: Do 4-5 rounds. If you want a challenge, rest 10 seconds after completing each exercise and 45 seconds after completing each round.
Prisoner Squat: 10 reps
Decline Pushup: 10 reps
Burpees: 10 reps
Bench Dip: 10 reps
Mountain Climbers: 10 reps
Bicycle Crunches: 10 reps
---
EXAMPLES OF EACH EXERCISE
Prisoner Squat
Decline Pushup
Burpee
Bench Dip
Mountain Climbers
Bicycle Crunches
---
Keep track of your progress.
Time yourself during this workout, then compare your future times so you can see how much stronger and efficient you've become.